10. 7The Scott Brothers and SB Entertainment Hand Lettered Brand by Salted Ink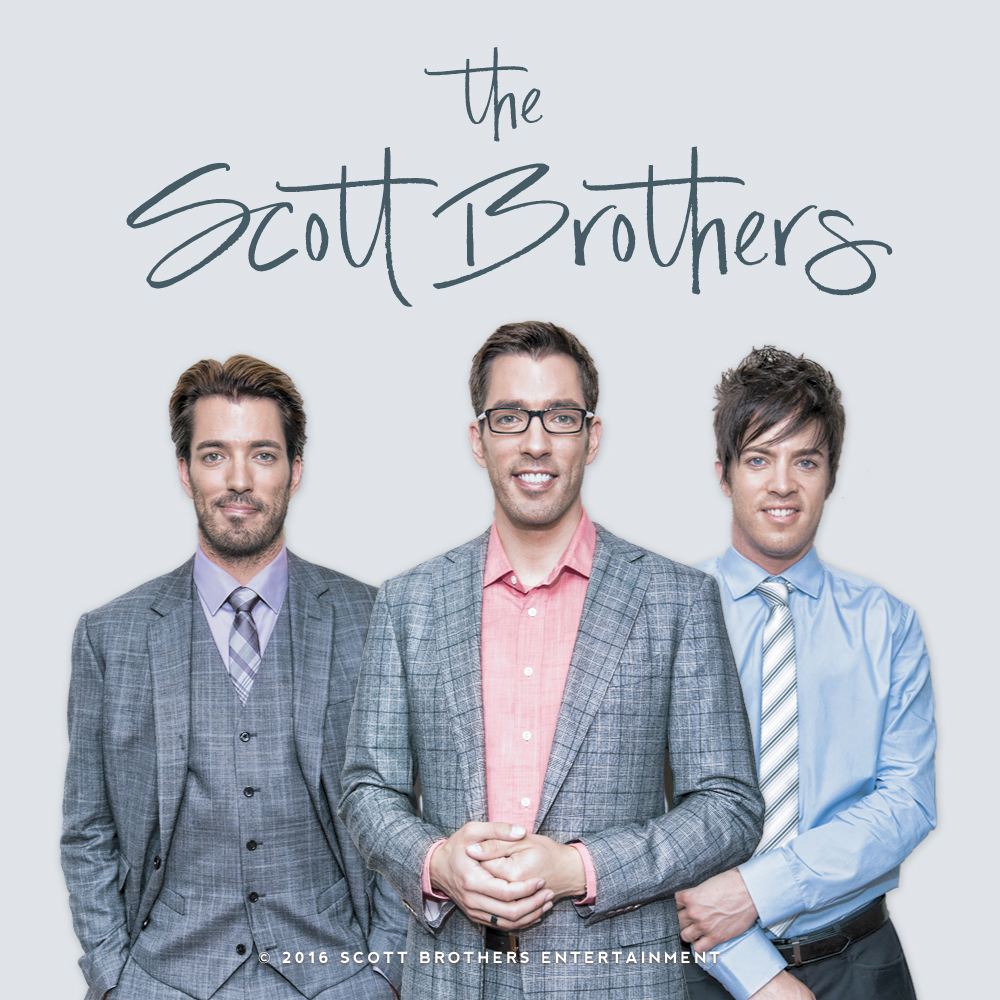 It was such a huge honor to be asked to design a couple hand lettered logos for these crazy talented brothers. You may know Drew and Jonathan Scott from their hit HGTV series Property Brothers and the multiple spinoffs like Buying + Selling and Brother vs. Brother just to name a couple. But like me, you may not have been aware of the empire they have built that spans far beyond their hit shows on the popular home and garden network.
From the Scott Living Home Collection to a New York Times best sellers book, these guys are a seriously successful and busy band of brothers. The Scott Brothers Lifestyle Brand and Scott Brothers Entertainment are the entities under which all of this creativeness lives and I had the opportunity to work on the logo development of both. I am so excited to share the final "The Scott Brothers" logo as well as the corresponding logo for "SB Entertainment," their independent production company. Both logos are live on their sites and here are a few shots of the final product.