5. 26Brand Launch: Theoni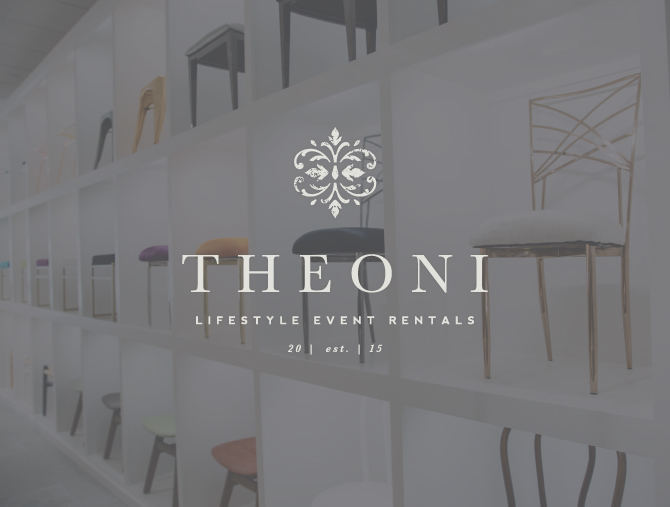 Working with Betsy and her talented team over at Theoni was an amazing experience. We started on this project last fall before I had baby #2 and I was in awe of Betsy's vision for her newest lifestyle rental company. This is not your average event rental business…in fact, it isn't even close. The Theoni Collection is located in Napa, California and their new showroom is chalked full of drool worthy pieces that will knock the socks off of any wedding guest. To be more specific, Theoni Collection offers an artful selection of hand-sourced event decor and tabletop accessories that inspire creativity and elevate what's possible for any event. They pair personalized and unparalleled customer service with highly-curated decor items that you can't find elsewhere. And their new showroom…well, it's simply amazing. If that wasn't awesome enough, Betsy even has a traveling showroom (#ontheroadwithwinnie) that brings all kind of visual inspiration to the Central Coast and LA.
Betsy had a vision for her brand and it was my pleasure bring it to life for her. She knew she wanted some type of unqiue, damask type brand mark paired with an elegant font so all of our concepts focused on that goal. Once we nailed the brand down, we got to work and branded everything from her delivery trucks to her launch party invites and beyond. You can check out our process and some photos of the new dreamy Theoni Showroom below. All of this beautiful photography is credited to Justin Lee Photography and florals in these photos by Mindy Rice. You can learn more about The Theoni Collection over at their lovely new home on the web which was designed and executed by the super talented Ross of FloAgency.
The Inspiration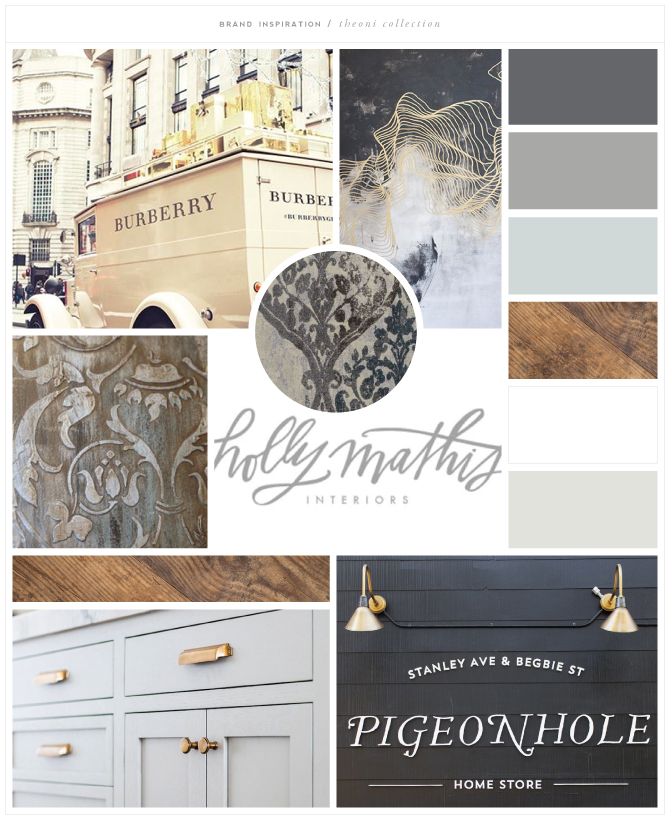 burberry | Tracie Cheng | damask 1 | damask carpet | holly mathis | cabinets | pigeonhole
The Logo Concepts

The Final Brand Board

Marketing Collateral

The Theoni Showroom