Bliss Bridal Beauty \\
The Project
If you are a bride in the Southern California area, check out Bliss Bridal Beauty.  Marissa, owner and lead artist, came to me in search of a soft, feminine brand that will appeal to her upscale bridal clientele.  We started with a mix of blush pinks, mints and grays and added in the gold glitter for that little something extra.  The new Bliss look is simple and elegant, with a subtle romantic flair.  The secondary logo is perfect for use with stickers, stamps, and profile images for social media platforms.
The Inspiration
Soft, clean & feminine with a touch of glitter.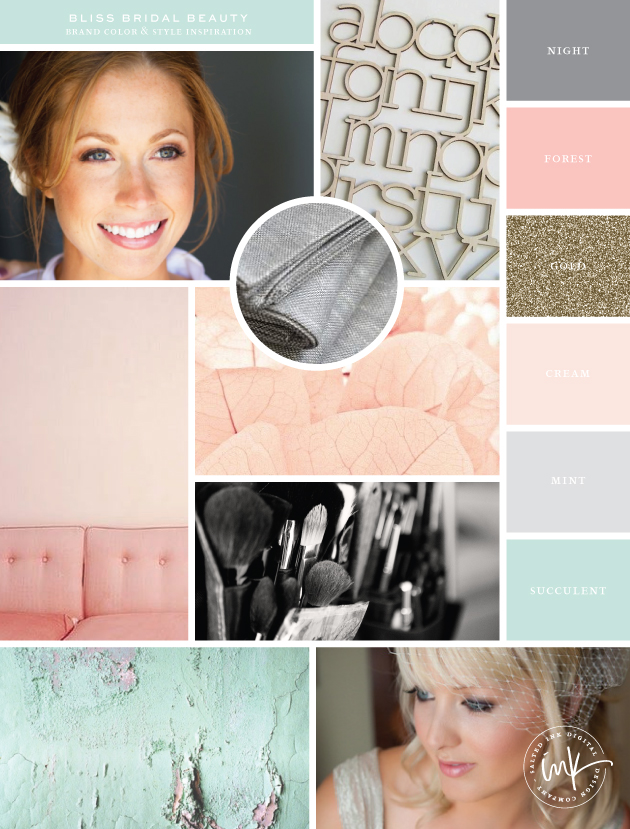 Inspiration Photo Credits:  pink couch  //  pink leaves  //  gray linens  //  bridal makeup photos by bliss  //   wooden font   //  mint painted wall 
Final Brand and Styling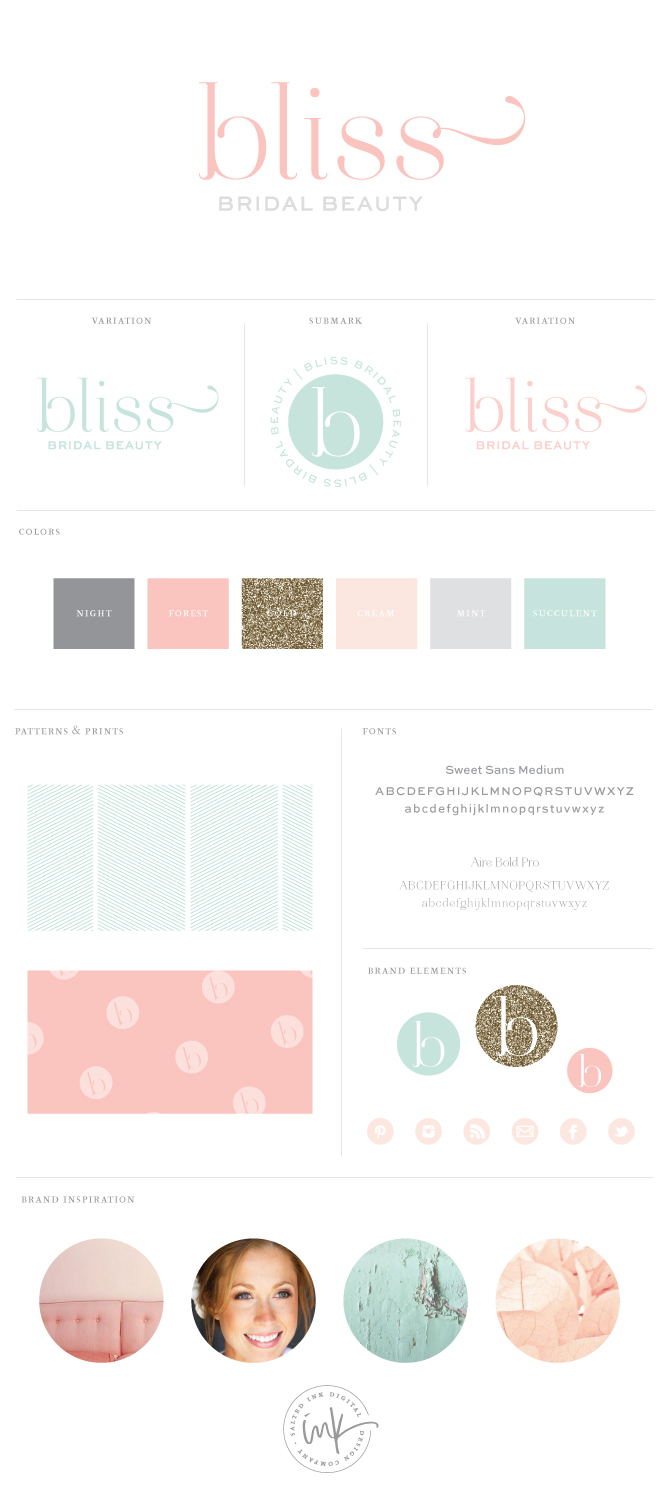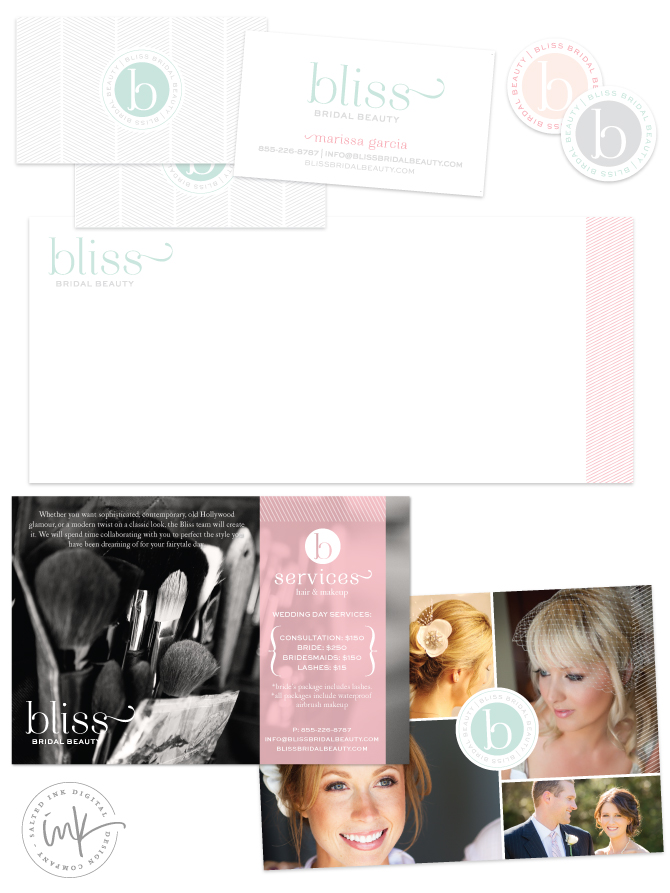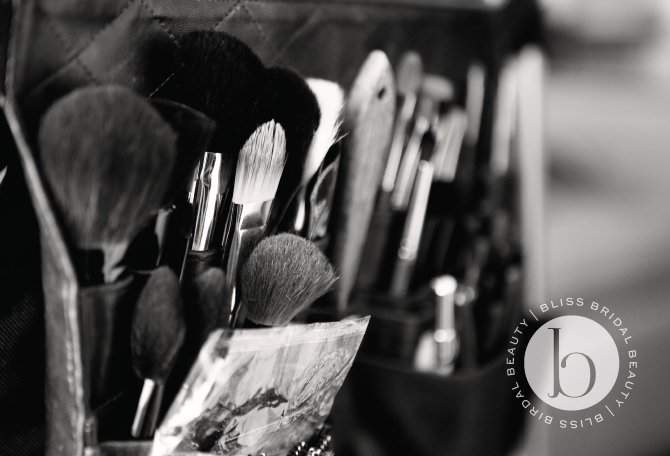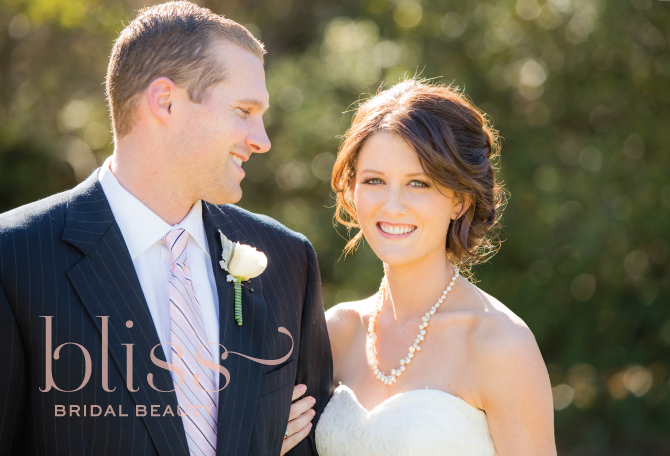 Custom WordPress Website Design
 This was the last step in our branding project and I think the new Bliss Bridal Beauty site ties her lovely brand together perfectly.  Check out the screen shots below or go to blissbridalbeauty.com to view the live site.