Dalla Vita \\
The Project
When Cali contacted me earlier this year about branding her new succulent delivery business, I knew I had to be a part of this awesome project.  Cali and her brother Elliot live out in Santa Barbara and are simply amazing at designing the most beautifully handcrafted succulent arrangements.  Cali had a unique vision for Dalla Vita and it was my pleasure to help her bring it to life.  We hand drew some of her favorite succulents and paired it with a simple sans serif font combination.  The bright colors and clean white background throughout the new Dalla Vita brand and give off that fresh, vibrant look we were shooting for.  You can check out some snap shots from our design process below along with a few images of their beautiful succulent arrangements…but we aren't done quite yet.  Currently, we are hard at work on her new custom Shopify website design launching later this summer which will feature online and same-day delivery options for these lovely little arrangements in the Santa Barbara area.
The Inspiration
Colorful succulent inspired color palette with rustic wood and lots of clean white spaces.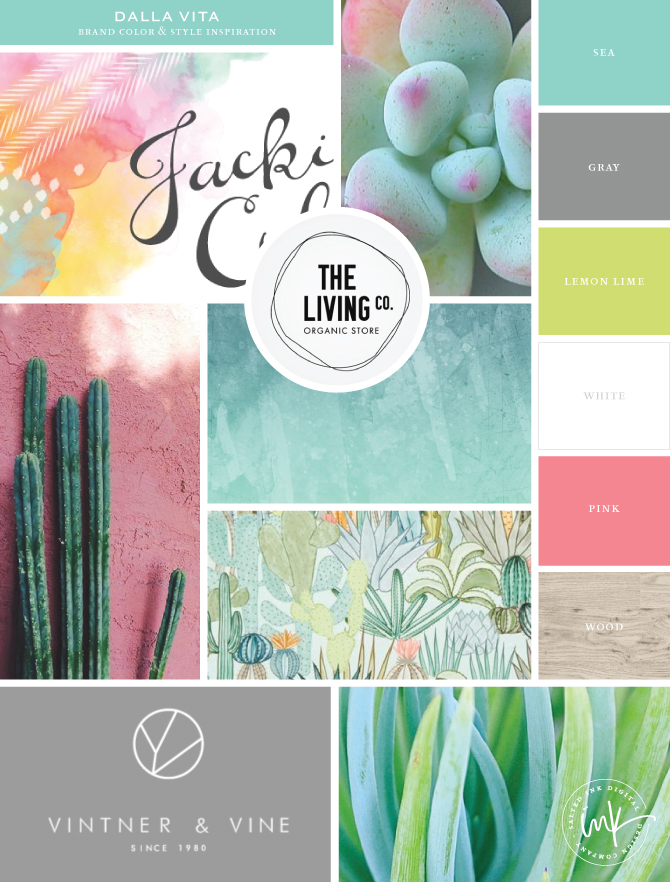 Logo Concepts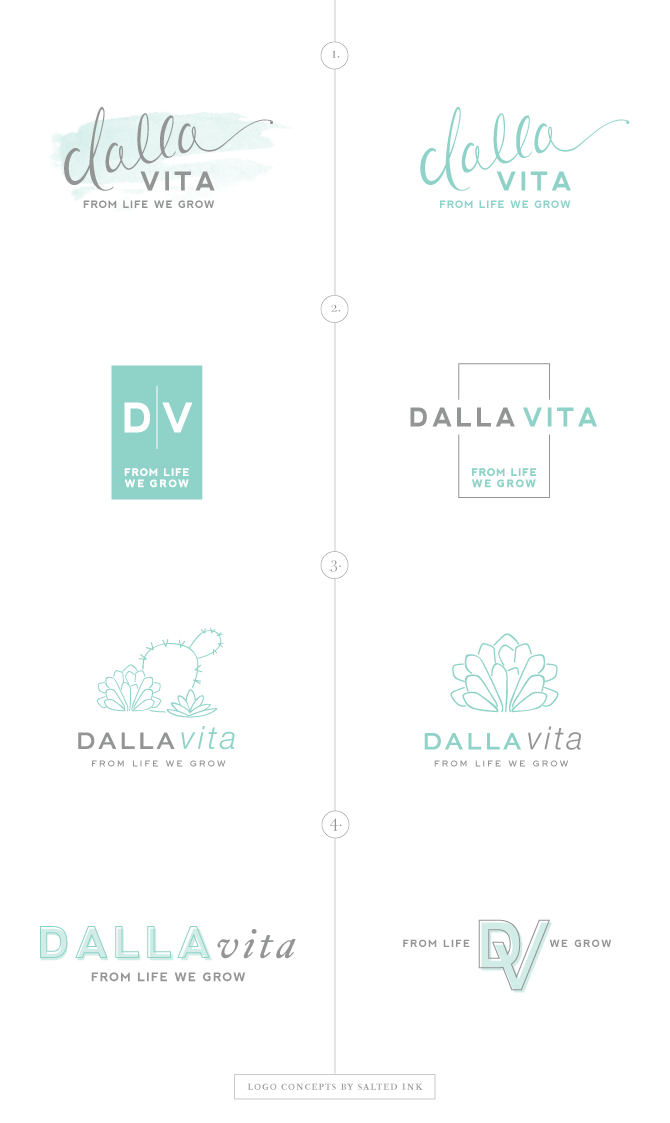 Final Brand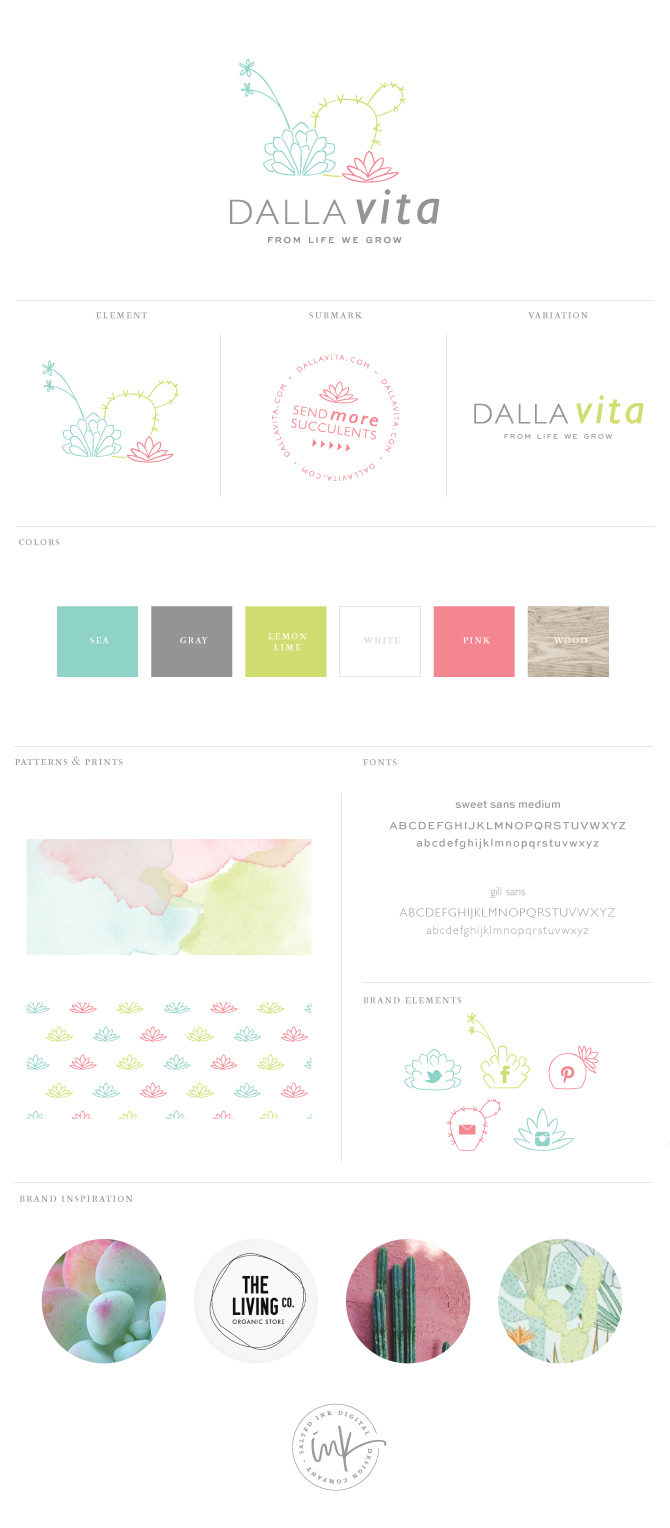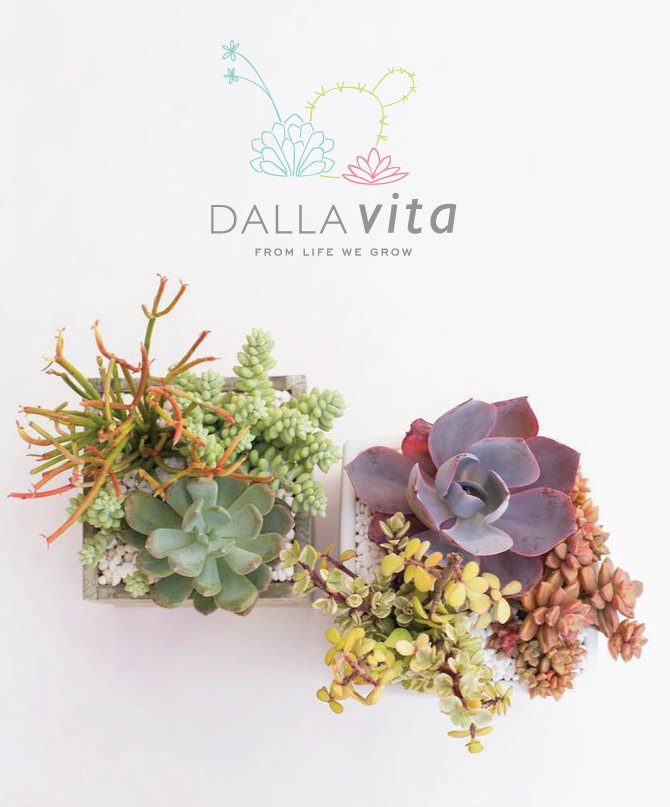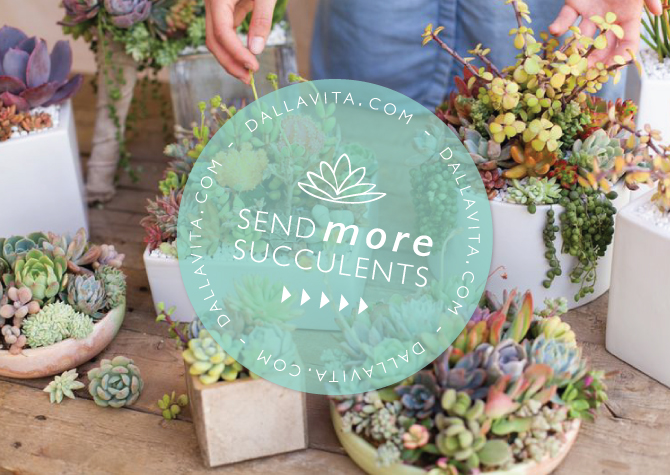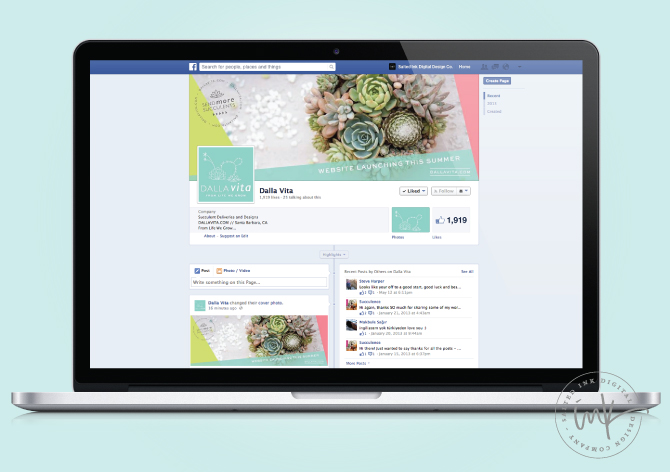 Custom Shopify E-commerce Website Design and Development
We are so thrilled to reveal the custom Shopify e-commerce site we have been working so very hard on this summer.  Cali and Elliott, brother and sister design duo behind these vibrant beauties, now have an online platform for local succulent deliveries in the Santa Barbara, CA area.  We added in awesome features like zip code validation, delivery date selections and zoom capabilities to fulfill their website wish list.  You can check out the live site at dallavita.com and send one of these lovely, long lasting arrangements to your favorite Santa Barbara loved one today!