Swanky I Do's \\
The Project
Swanky I Do's is Orlando's premier wedding and event planning company owned and operated by Stephanie Hunicke, lead designer and planner.  Stephanie was looking to create a more cohesive brand identity for her already successful and established wedding and event planning business.  We decided on a neutral color palette with a pop of gold foil and focused on showcasing her black and white photos in her branding material for a true "swanky" feel.  Her logo consists of a hand lettered brush pen and a thin serif font.  Check out the details of our process below along with the final product.
Brand Color & Style Inspiration
Sophisticated color palette made with muted tones and a pop of gold foil.
Inspiration Image Credits:  Tule // Sofia Factor // Pattern // Marilyn Monroe by Nick de Morgoli -1953 // Arrow // Couple // Barn // Stripes
Logo concepts
Stephanie was looking for the logos focus to be on placed on the word "swanky" with little or no imagery involved.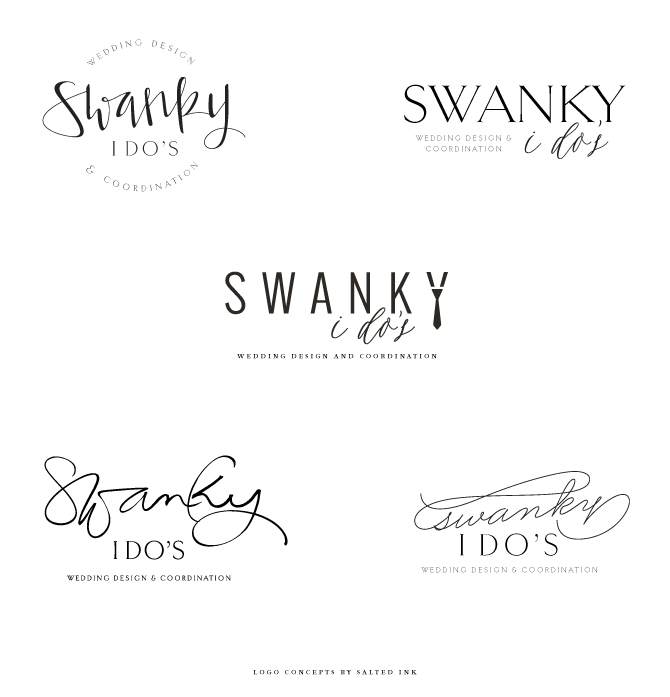 Final Brand Styling
With a slight edit to the "ky", the brush pen logo was the winner and we chose a geo diamond mark as an element and pattern for branding accents.